After weeks of agonizing over TEFL (Teaching English as a Foreign Language) courses, my enrollment is now official. The documents with my signature, statement of purpose, and course application information are submitted. I am really doing this - really prepping myself for this adventure.
I deliberated over courses for weeks (and in fact explored the same courses years ago). I talked on the phone for hours with advisers from more than one TEFL certification program. I talked to people (that I both knew personally and did not) about teaching English abroad. I talked to advisers of universities in other states about transfer credits. I talked to graduate advisers about the use of the TEFL certificate as professional development/continuing education/general graduate course credit. I talked to professors and e-mailed the advisers of the study abroad program of my Alma mater. I e-mailed the coordinators of the UNI Overseas Recruiting Fair and explored teaching in international schools. I read blogs of alumni that taught abroad and read posts on various business and TEFL/ESL forums all over the internet. I did my research because I wanted to try for the best possible TEFL education I could get - the most bang for my buck, if you will.
And you know what it all really boils down to? No one is probably going to care where my TEFL certificate comes from. What they are going to see, and what I am going to experience, is the year (or two or three?) of teaching English abroad in South Korea. And so that's what really matters.
The documents are submitted. I'm setting up ESL classroom observation/student teaching opportunities. Now I just have to pray that all these things fall into place.
ASK is starting now (but not really until April?)!
The only thing that isn't so fun is that I need to buy TEFL coursebooks... I thought I left behind required textbooks when I graduated college.
Next post: background checks, E-2 visas, learning more about living abroad? Who knows?!
But the ship has set sail!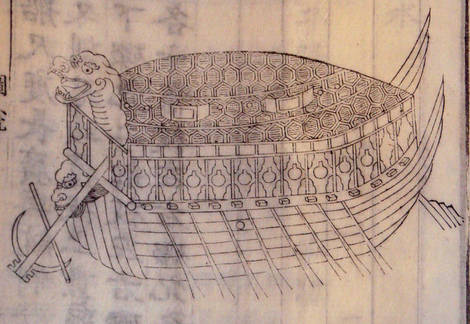 (1902 Encyclopedia)